VIDEO HERE OF ANNA – SHE IS HOME FROM SURGERY!
A request for help from Minpinerie founder, Ruth, IN AUGUST 2017: Anna, a forever foster, who came to us from a puppy mill last year, needs her eye removed and we would greatly appreciate any donation towards this very large expense, however large or small. The Minpinerie's Paypal on the right of the page: https://minpinerie.ca/ Anna's Story: "Anna was rescued from a barn puppy mill situation in Quebec with another momma and were both in terrible condition. Anna is slowly recovering from her ordeal. She is gentle and willing and SO very grateful for her new life. She lies in my arms and I can feel her thinking "All those years, I hoped that I could experience a life like this." Anna knows her name, watches the other dogs play, comes when she is called and has learned house training. When she became 'clean' overnight, she was the happiest doggy as I lifted her onto the bed to sleep with me (her hind legs are weak due to never having exercise). Her skin is not well and I came to realize that Anna is medically fragile, so she is living with me as a forever foster and my beloved pet. She loves to enjoy being the deck in the sun, but now however, her eye has enlarged and she is avoiding the sunlight. We have learned the cataract in that eye has broken away and is blocking the eye fluid, and the pain will be worse as time goes on. The eye needs removing and the estimate is $2250. So we are looking for help for Anna and any amount no matter how small will go towards the care of this lovely and damaged dog. She is truly grateful for her life and has a delightful nature. Please contribute through our website Paypal button or through Interac, specifying 'For Anna.' Thank you.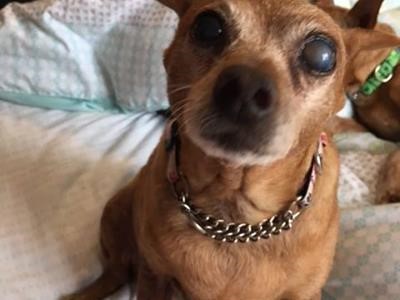 *****NOTE – AUGUST 28, 2017 *****
MINPINERIE BOARD DECISION
Minpinerie INC., will no longer be rescuing dogs from the U.S.
We have had a long and successful relationship with many wonderful partners in rescue in the United States and have saved hundreds of lovely dogs in the process. However,  we have come to the conclusion that, among other things,  new cross border regulations are consuming too many of our limited financial, administrative and human resources. Minpinerie's mandate has not changed and we will continue to be dedicated to rescuing Canadian dogs, and be there for them as long as we can.  We are thankful to our foster families, adopters, donors, volunteers for the opportunity to continue to do so.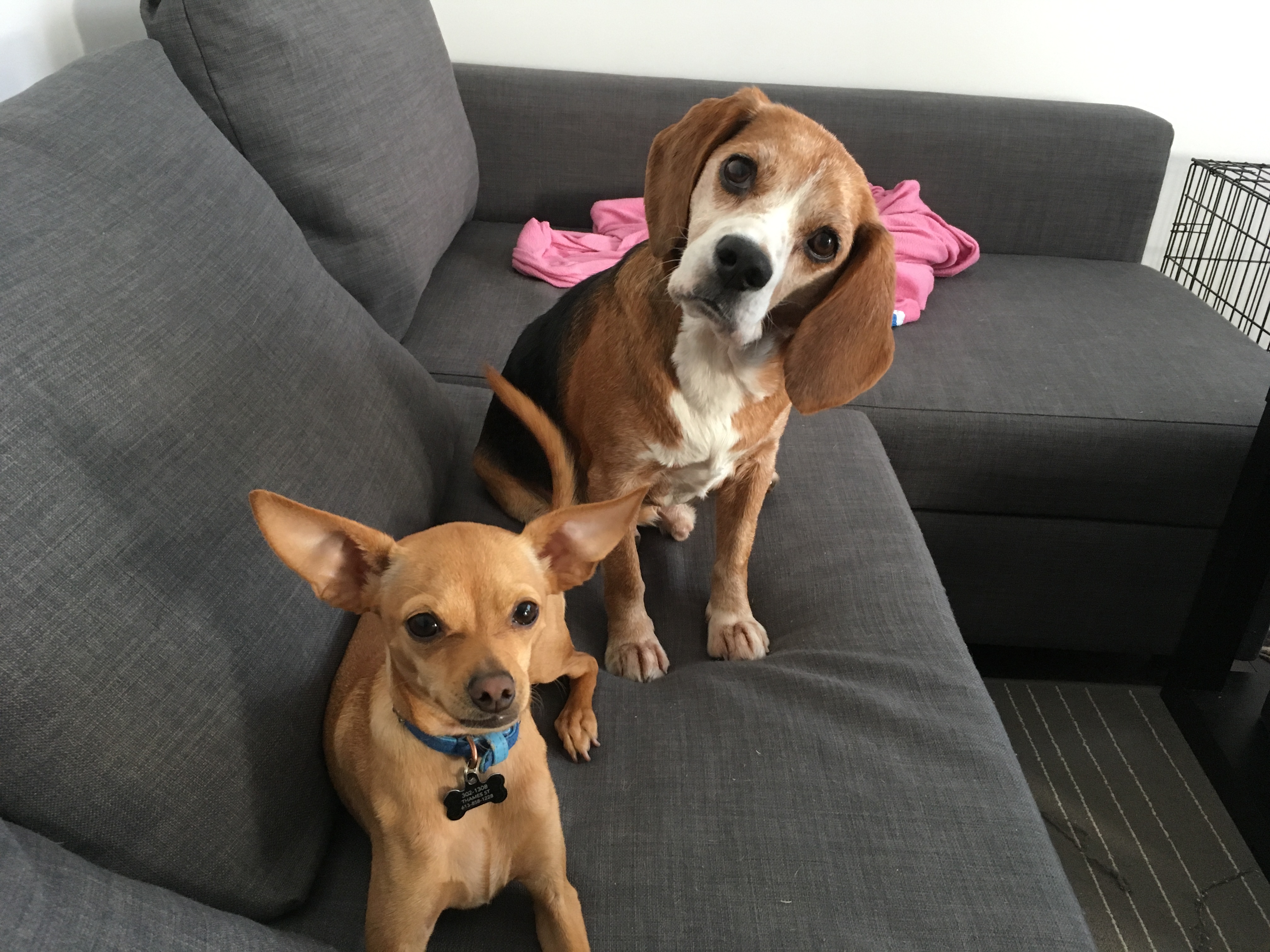 Hello! Would you like to foster a dog in need? Our rescue cannot save dogs that have been abandoned or rescued from a shelter or puppy mill unless we have foster homes with loving folk like you to help prepare dogs for their forever homes. Minpinerie is a non-profit Ottawa-based organization made up of dedicated dog-loving volunteers who rescue and foster miniature pinschers that have been surrendered by their owners, willingly released by puppy mills or breeders, or abandoned in shelters. If you have the room in your home and your heart, (or know of someone who might) please let us know by filling out the application online and help us out by giving one of these sweeties a loving temporary place to stay on their journey to their forever home. You can find out more about a dog that might fit your family and lifestyle by calling or writing to Louise at loulouonline@rogers.com or filling in the volunteer application.